The pregnancy of your horse in one app.
The Filium App was created by breeders, for breeders to help support important moments during the mare's pregnancy. Convenient for both the hobby breeder and the professional breeder, who expect several foals in a season involving many different dates.
Download
Download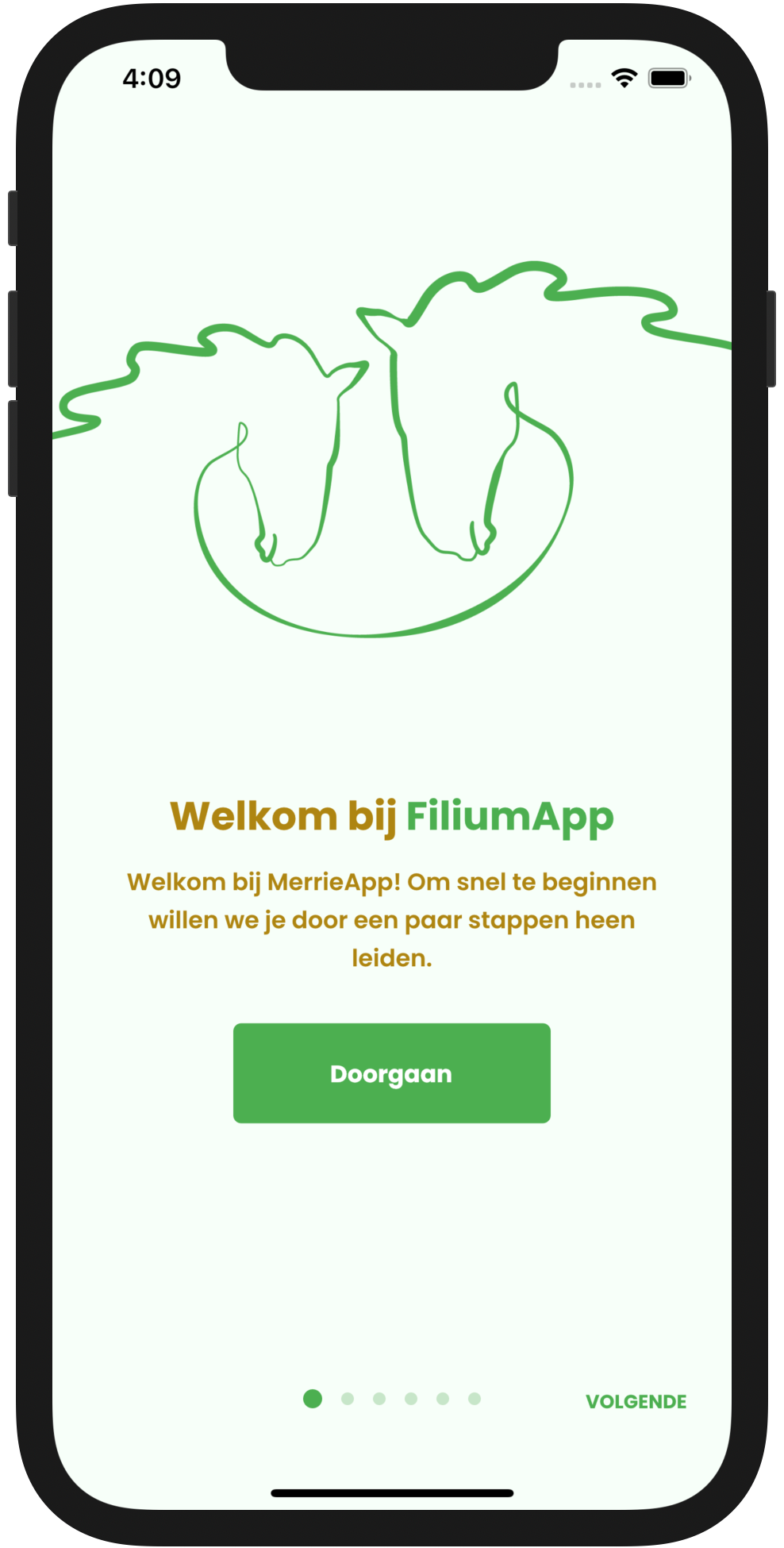 Up to date from start to finish
The Filium App is a tool that takes you from the very beginning, in which the vet starts with the checking and scanning of the mare, until the due date on which you can expect your foal.
With the full cycle of the mare, completely filled in by the vet.
2. Insight into all data in one glance
With the findings of the vet concerning the cycle of the mare.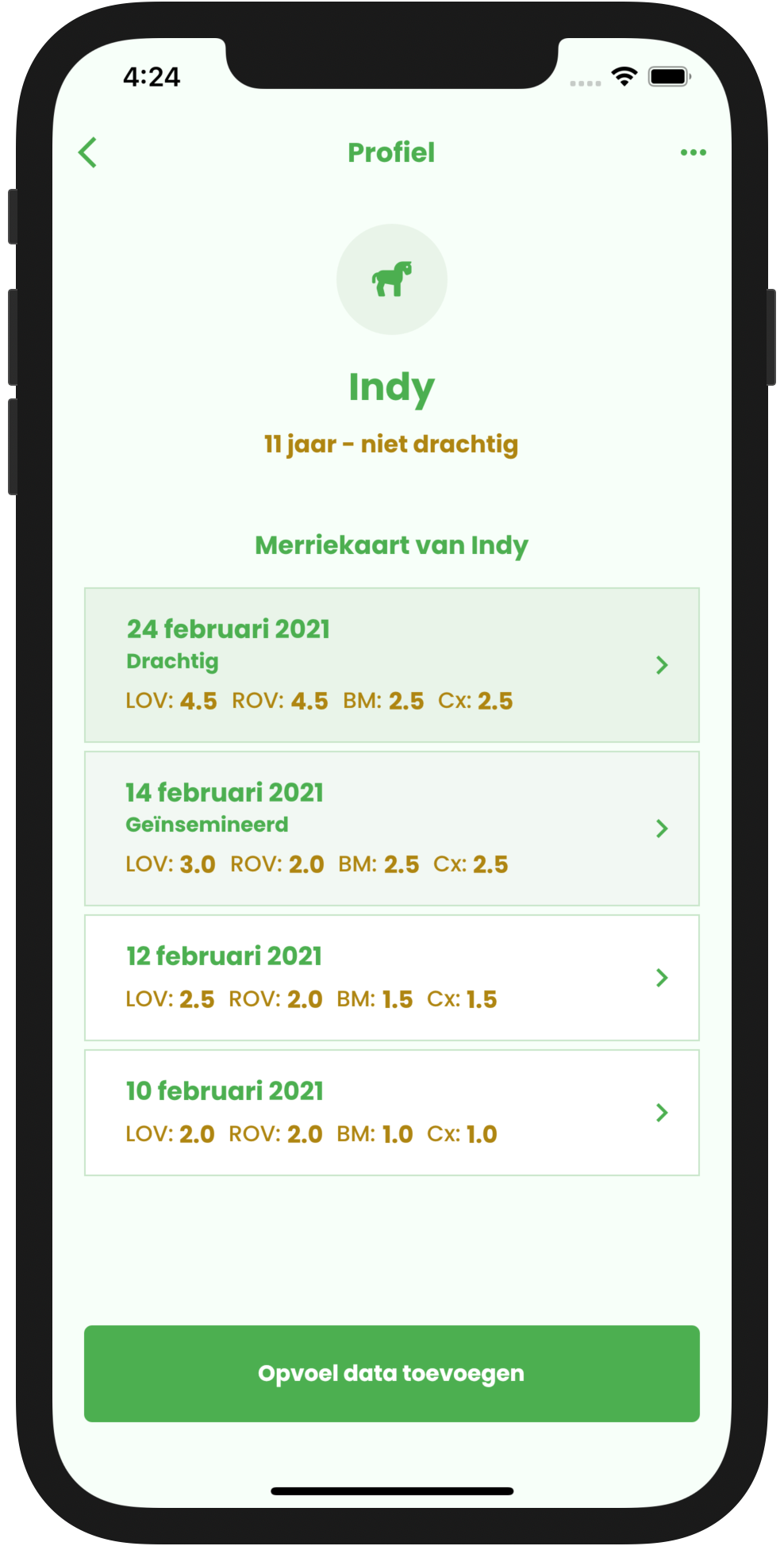 Bekijk met één druk op de knop alle info over je paard.
Belangrijke gebeurtenissen of data in één oogopslag!
Altijd up-to-date met automatische agenda updates.
Voeg makkelijk nieuwe data toe aan de app.
The next steps of the guidance will automatically appear in your calendar.
4. Easily shareable with owners or staff
This agenda can also be shared, possibly with multiple owners or stable staff. That way everyone is always informed.
Simply put, easy does it! As breeders, we have experienced that with several pregnant mares, and sometimes staff turnover, it is almost impossible to keep track of when which mare should receive a second scan or when the 3rd Rhino vaccination should be given. This app is a, incredibly easy tool for that.
Automatically synced with your calendar, that way you can plan all important moments ahead.
The vet has all the data at his disposal, that way he knows exactly what the mare's pregnancy status is.
Multiple owners, veterinarians or stable staff can view data and add or edit it as necessary.